COME AS YOU ARE, LEAVE WITH INSPIRATION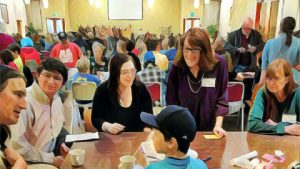 We gather together as a people of faith, from many walks of life, many backgrounds, and many traditions. All are welcome.
Sunday Service begins every Sunday of the year in the Sanctuary at 10:00AM.
"Come, come, whoever you are, wanderer, worshiper, lover of leaving.
Ours is no caravan of despair: though you've broken your vows a thousand times — come yet again."
– Jalāl ad-Dīn Muhammad Balkhī (Rumi, 13th century)