Rent Our Space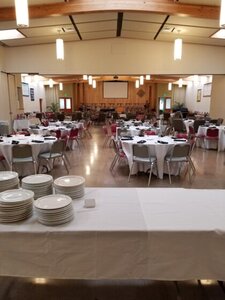 Thank you for your interest in renting space at UUCE! We offer a variety of spaces to accommodate both small and large groups. Below you can find how to check on availability, our rental policies, and insurance requirements. 
You'll also find information about each space in our facility, including rates capacity, available tables and chairs, restrooms, food service options, and more.
If you have questions, you may contact our Facilities Manager, but please be aware completing the rental inquiry form is required to finalize a rental agreement. 
To request space, please follow the process below.
Review our Services and Packages to see our rentable spaces and additional services, with a description and estimated cost. 

Check the 

UUCE Facility Calendar

 for space availability on your preferred dates.

Review the UUCE Rental Policies.
If your request is approved, we will require you review and complete the following forms as well: UUCE Renter Insurance Requirement | UUCE Renter Hold Harmless Agreement. 
Last, but not least! Complete the UUCE Rental Inquiry Form
Staff will return your inquiry with a draft rental agreement to the email address provided on the form. 
Once a signed contract has been returned and appropriate forms have been completed, a non-refundable $50 booking fee is required to reserve your space on the calendar. We do not "hold" spaces until the booking fee has been paid and a signed contract has been received by the office.