Lay Pastoral Associates
The Lay Pastoral Associates (LPAs) are laity at UUCE who have been trained in pastoral care.  Each brings something unique to pastoral care – read more about them below! They are listed alphabetically by last name. 
You can reach out and connect with them at laypastoralassociates@uueugene.org
Meet our Lay Pastoral Associates!
I celebrated my 21st birthday in Vietnam with the First Recon Battalion and made it back home in one piece.
After that everything seemed a gift.  I managed a shop that built assistive technology for people with disabilities for 30 years.  During that time I was a competitive runner and speed skater and was able to fulfill my childhood dream of racing sports cars.  Life has been good to me.
I've been a member of UUCE for nearly 30 years and have worked with our children and youth from babies to High Schoolers including facilitating OWL twice.  I've married, divorced and re-married in our faith and have a blended family with 3 adult children.  I've experienced my dear brother as he became severely mentally ill and ended up in prison in California.
I spent a number of years teaching ESL at LCC and now have a small farm on the Row River where I raise beef cattle. 
My name is Molly mae Culligan (she/her) and I have been an LPA for quite a few years now. I came to the UU church as a coming of age youth in the 8th grade and relish the opportunity to serve our community as an adult.
I am a mama of 4, an artist and facilitate peer support groups and activities for bereaved parents in our area and previously provided end of life support in pediatric hospice. Just about every Sunday I will greet you at the door if you attend church in person. I look forward to getting to know you.
I have been a member of our church for over 20 years.  I worked in the field of early childhood education and am now retired. 
I have experienced divorce and now have a happily blended family with 5 adult children and 9 grandchildren.
I have been at UUCE for 6 years. My husband, Bob and I moved to Eugene when we retired and the church community has been very important to us. Our blended family includes 6 children, 13 grandchildren and 3 great grandchildren.
I feel that my life's journey has prepared me for being a compassionate listener. Divorce thrust me into raising my two sons as a single Mom. My younger brother's death from Pancreatic cancer had a profound impact on me. I am happy to be serving as a Lay Pastoral Associate.
I have been a UUCE member since 2010. I joined after my husband and I moved to Eugene with my elderly mother and disabled brother who live with us. I had retired so that I could attend to their chronic health issues in a supportive environment.  In the 12 years we've been here I've made good use of the physical and mental health support systems.  I was so impressed with NAMI Lane County's assistance for our family that I became an active volunteer on its Board and Foundation. NAMI provides completely free confidential, peer-led mental health support, education, and advocacy services. It recognizes that mental health issues are part of everyday life, and that those with them deserve the dignity and care given to the physically ill. 
I am a lifelong UU raised by a single mother who somehow found her way to the Unitarian church back in 1954. As an adult I was a regular attender at our UU summer camp at Seabeck Washington but it was not until I married Dennis and came to Eugene that I became more deeply involved with my church.  UUCE has been our church home ever since, even though we left for nine years to follow Dennis' Ministerial calling.
I took that time away as an opportunity to change directions from my career as a mental health therapist working with teens and their families, to study for a year as a chaplain in a residential Hospice House and complete four units of Clinical Pastoral Education. I then became the volunteer coordinator for the Hospice on Whidbey Island and studied to become a Death Doula. I have felt called to do this work from my experience of being with the dying and my gut feeling that we humans might have less fear of death if we can come together and talk about this part of living.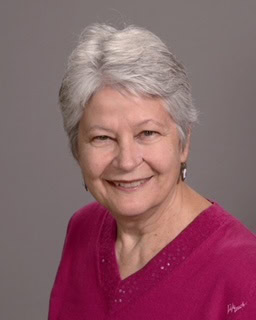 I've been a Unitarian Universalist for over 35 years, both in Eugene and in Urbana, IL and have served in myriad ways in both churches.
Here I'm a Lay Pastoral Associate in service to UUCE's mission: Empowered by love, we transform ourselves and serve our world. Helping others transforms me, allowing a deepening of my faith. 
It's my honor to be on this talented team, extending a ministerial presence throughout our congregation.
The Lay Pastoral Associate Covenant
We, Lay Pastoral Associates, covenant to be fully present when offering pastoral care to UUCE's congregants. 
We pledge confidentiality as we expand pastoral presence throughout our congregation.
We strive to be a safe haven for our congregants in need.
All that we do is in service to the mission of UUCE: Empowered by love, we transform ourselves and serve our world.