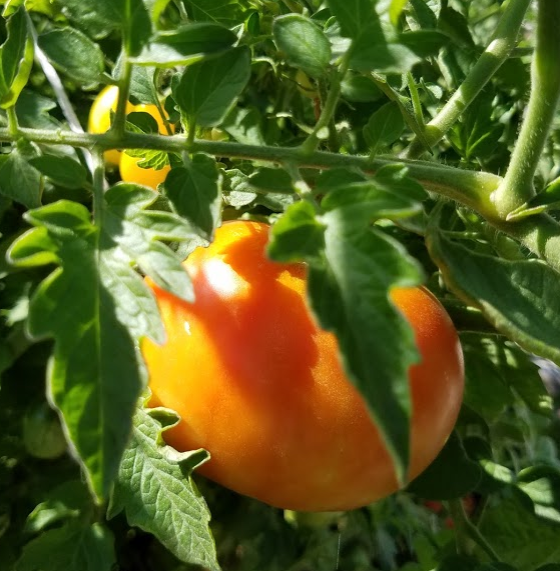 Bounty in the Vegetable Garden
In a bed at the east side of the church you will notice a beautiful vegetable garden. Our guests in the Conestoga Huts plant and maintain this garden, in addition to their help with the rest of the landscape. They have happily shared the bounty with the church: some has been provided to Tuesday evening potlucks, some has been offered to church members as the harvest pours in, and some is nibbled and snacked on casually as people pass in and out of the building. Vickie and James are happy to share in these ways. Alas, someone has been pulling out entire tomato plants and taking them away. That is not appropriate sharing. If you see vandalism, as always, say something or tell someone.
As part of this year's Earth EqUUity project, the Food EqUUity group planted several more blue and rasp berries and a fig on our sunny south side, joining the blue and straw berries already present. Blueberries are ripe as we write this, near the south east and northwest corners of the building. Later there will be raspberries to the east of the south big front doors. Please enjoy the fruit of our land! Weeding parties will resume in the fall when it is cooler.