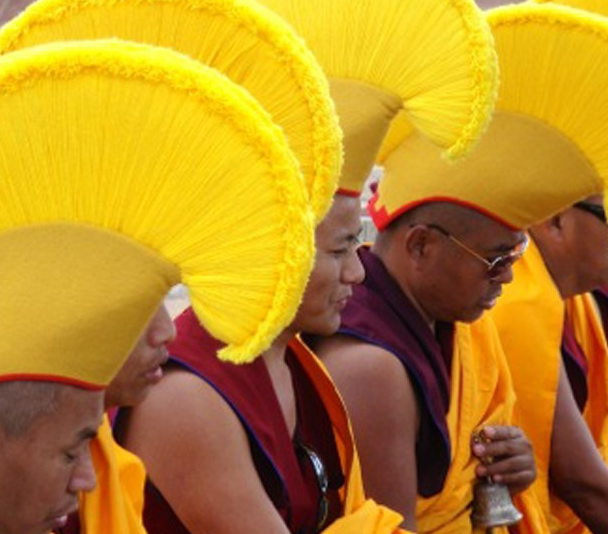 Tibetan Monks Come to UUCE
The Tibetan Monks from Gelug Monastery will be stopping here on their tour April 28, 29th and 30th.
April 28, 7pm – they will present a talk on Care of the Sick, Dying and Stages of Death. The Stages of Death will describe the Outer and Inner Gross signs from the Dying Individuals View and the Outer Observers View. If time permits, the Subtle Stages and the final Clear Light of Death.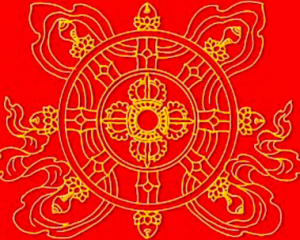 On April 29 at 7pm they will offer a Long Life White Tara Empowerment. The Lama will take the Luminous Form of White Tara, as White Tara, the Lama will recollect the dissipated life force of the body, speech and mind and to restore their potentials in the participants.
On April 30 at 11am Butter Sculpture, children and will make ritual cakes and adorn them with wheels and petals made of butter. Materials provided. And at 7pm the same day there will be a Lecture on World Peace and the Unity of All Religions. All Religions teach nonviolence and harmony, all have Compassion and Love, these are the unifying factors for World Peace. All events and Lectures are 1 1/2 hrs with ½ for questions and answers. Suggested donation $10-to $15. You can find out more about the monks at their website: http://www.sravastiabbey.org or write the Khacholing Center 2622 Taylor St. N. E. Minn. Mi. 55418