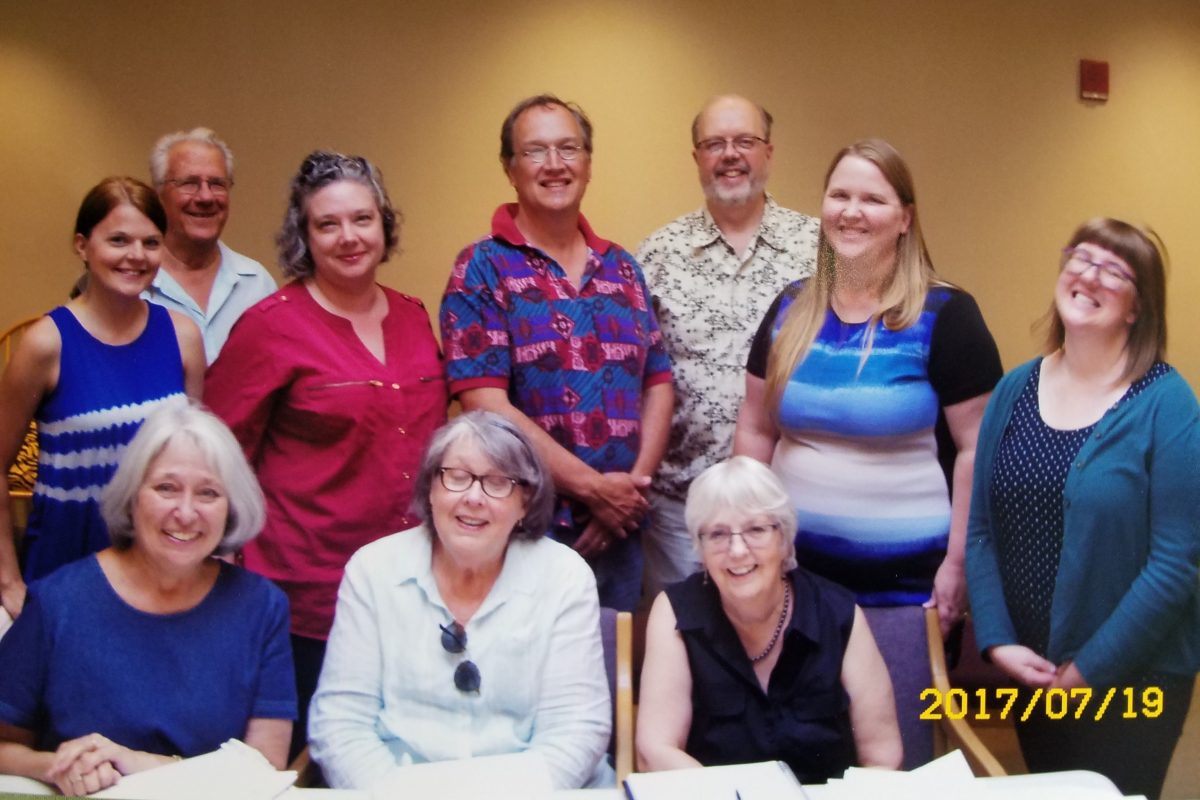 As we shared with the congregation at our Quarterly Conversations discussion on Sunday, December 17, the Board is seeking another developmental minister for 5 to 7 years, starting in the Fall of 2018.
This decision includes a commitment to explore convening a search committee for a settled minister during the third year of their tenure. (Go to our website to view the power point presented at that meeting.) The Board's decision is based on the information we learned from your survey responses and from conversations with UUA regional staff about timelines and options.
Thank you to the 166 people who took the time to fill out the surveys. Your feedback was essential to this process. Tanks also to Lesley Rex who helped develop the survey and analyzed the results. More information on the survey responses is included at the end of this article. Te Board met four times in November and early December; we spent many hours reviewing the survey results, discussing how our mission statement and covenant should inform our process and reflecting on the advantages and disadvantages of each of our choices.
Options included:
Hire an interim minister for Fall 2018 and convene a congregational committee to search for a settled minister starting immediately.
Hire a developmental minister for 5 to 7 years and begin a search process during their tenure for a settled minister; or,
Hire a contract minister with an option to call at the discretion of the congregation.
Needless to say, we were not all in agreement at the beginning. However, over the course of several meetings and lots of deep conversation, we were able to reach agreement. We want to recognize our church's growth and success in congregational life over the last several years. In many ways, we are doing really well, however, there is still some foundational work that a developmental minister can support prior to recruiting a permanent minister.
In specific: Financial stability. 62% of the survey participants identified this as a primary concern. We need to build our financial base to ensure we can consistently provide fair wages to our staff, pay our UUA dues, and support our programs. Therefore, we will be looking for a developmental minister with specific skills in fundraising and stewardship. Congregational planning to achieve our hopes and dreams. Growth, greater community involvement, multicultural diversity and expanded social justice work were all identified as important to our congregation, but we need to build agreement around what that looks like and develop a strategic plan to implement that vision.
We will be looking for a developmental minister with experience in strategic planning. Congregational training for right relations is beginning in January 2018. For many reasons, often outside of our control, we have struggled with a revolving door of ministers in the past and don't want to repeat that pattern. A developmental minister who will be with us for 5 to 7 years, will give us time to deepen our covenantal culture and lay the foundation, as well as begin the search process, for a settled minister. Next Steps: Our goal is to have a new minister in place for the beginning of the church year in the Fall of 2018. We will begin working with UUA Regional Staff immediately.
Stay tuned for more information. We will schedule frequent discussions with the congregation as we learn more. We want to ensure that this process is as transparent and open as possible. Please reach out to anyone on the Board if you have questions or would like more information. Barbara Kellogg