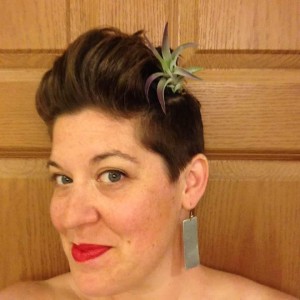 Camille Lively is so excited to join the music team at the Unitarian Universalist Church in Eugene! It is truly a dream come true to have an opportunity to work with such a vibrant and committed musical community. 
Camille received her MM Choral Conducting from the University of Florida and her BA in Vocal Performance and Pedagogy from Plymouth State University in New Hampshire. She is the founding director of Hullaballo, Kassia Children's Choir in Hong Kong, founding director of Yopp! Children's Choir in Gainesville, FL, former Musical Director for the Junior Intern Program at the New London Barn Playhouse in Bristol, NH, former conductor for Pro-Musica Youth Chorus in Chicago, and former Choir Director for Holy Trinity Episcopal Church in Melbourne, FL. She has worked as a private voice teacher, soloist, and choral singer throughout the world, most notably with Katterwall Ltd., Hong Kong, Opera Hong Kong, and the Chicago Sinfonietta, as well as choral tours of the US, Canada, Brazil, Argentina, South Africa, Italy, Vietnam, and Hong Kong. 
Camille recently moved to Eugene from Chicago where she worked as the Operations Manager for the Steans Music Institute at the Ravinia Festival. She now works for the Oregon Bach Festival as the Coordinator of Education and Operations and sings for the Eugene Symphony Chorus. 
See more current news in the May Newsletter.