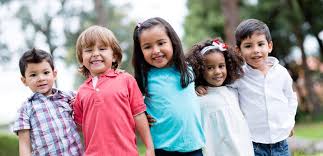 The Refugee Sanctuary Project is one of UUCE's Earth EqUUity projects. The Earth EqUUity program was proposed by Reverend Sydney and the Board of Trustees and adopted by the congregation in 2015 to encourage whole-congregation participation in social justice projects aimed at issues growing out of climate change and oppression. The proposal for a Refugee Sanctuary project called for researching and educating the congregation about the rapidly worsening refugee crisis, investigating ways to provide direct aid to refugees, and combating Islamophobia and hate speech. The Refugee Sanctuary group held its first meeting in early January 2016. Its first project was to collect warm clothing for Syrian refugees arriving Greece after crossing the Mediterranean Sea. Group members searched for like-minded organizations in Eugene. We found a great deal of concern everywhere about the plight of the Syrian refugees. By March, other faith communities had organized their own refugee committees and the Refugee Resettlement Coalition of Lane County began to form to receive refugees from the federal resettlement program. Our Refugee Sanctuary group was an early community member of the RRCLC, with a member on the Coalition's steering committee, and another active in the material donations committee. When the first Syrian family arrived in Eugene, one of our members became an advocate for the family. In October of 2018, the UUCE became a member church with the Interfaith Movement for Immigrant Justice (IMIRJ).  Individual members of the Sanctuary group also donate money to the Gorge Ecumenical Ministries for phone cards for detainees at NORCOR. UUCE's Refugee Sanctuary project is an open group, and we welcome your participation and ideas. Meetings are announced in the weekly order of service.
---
ACTION ALERTS
"Bridges, Not Walls: Welcoming Immigrants in Our Communities"
Talk by Bob Bussel and Guadalupe Quinn of the Integration Network for Immigrants in Lane County
Bob Bussel is a professor of history and the Director of the Labor Education and Research Center at the University of Oregon, specializing in labor unions, income inequality, immigrant workers, and topics related to paid sick leave, the work-family divide, labor standards, and labor relations. He edited a 2008 UO report on the immigrant experience in Oregon, and in 2010 convened the Integration Network for Immigrants in Lane County, a group that seeks to create more welcoming communities for immigrants and their families.
Guadalupe Quinn is a Mexican immigrant who has lived in Eugene since 1978 where she has been a community organizer, activist, and advocate for more than 25 years. She has been active with many organizations including CentroLatino Americano, CAUSE Oregon, the Immigrant Integration Network, LatinX Group, Kids on the Border Committee, and Grupo Latino de Accion Directa de Lane County (GLAD). She continues her work with the Integration Network for Immigrants and believes that building alliances is key to all human rights and social justice work.
When:   Thursday, March 7; 7:30 – 9:00 pm
Where:  UUCE, Chapel
★★★★
HOUSING NEED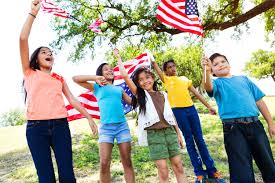 The Refugee Resettlement Coalition of Lane County is seeking housing for clients in Eugene, Springfield, and surrounding communities.
Depending on their situation, clients might be better suited to renting a house, an apartment, small studio, or renting a room in someone's home. Several clients need immediate housing and others will be asking for housing in the future.
If you can provide housing or know of potential rental housing or wish to discuss the possibility of offering rental accommodations now or for the future, or have questions about the Coalition and its work, please contact Roz Slovic. Your suggestions, information, and leads will be much appreciated.
★★★★
Monthly ICE Vigil
Last Thursday of the Month, ICE Vigil 10 am: 4310 SW Macadam Ave, Portland Join the Interfaith Movement for Immigrant Justice (IMirJ) activists in Portland at their monthly vigil at the ICE headquarters in support of detained immigrants. Detainees are housed at a NORCOR facility in The Dalles, just east of Portland. The use of this facility violates Oregon's sanctuary law.
 ★★★★
ICE Phone Fund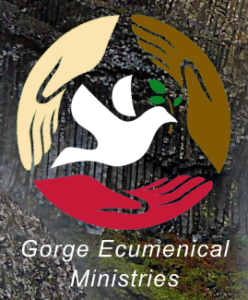 To assist the ICE detainees at the NORCOR facility in the Dalles, please contribute funds so they can make phone calls to their family members.
Contributions can be made via the PHONE FUND at the Gorge Ecumenical Ministries site.
NEWS
 ★★★★
 ★★★★
 ★★★★
 ★★★★
 ★★★★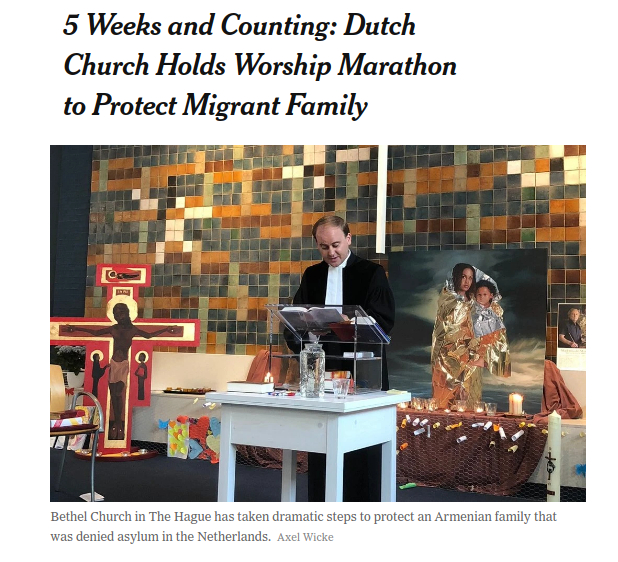 ★★★★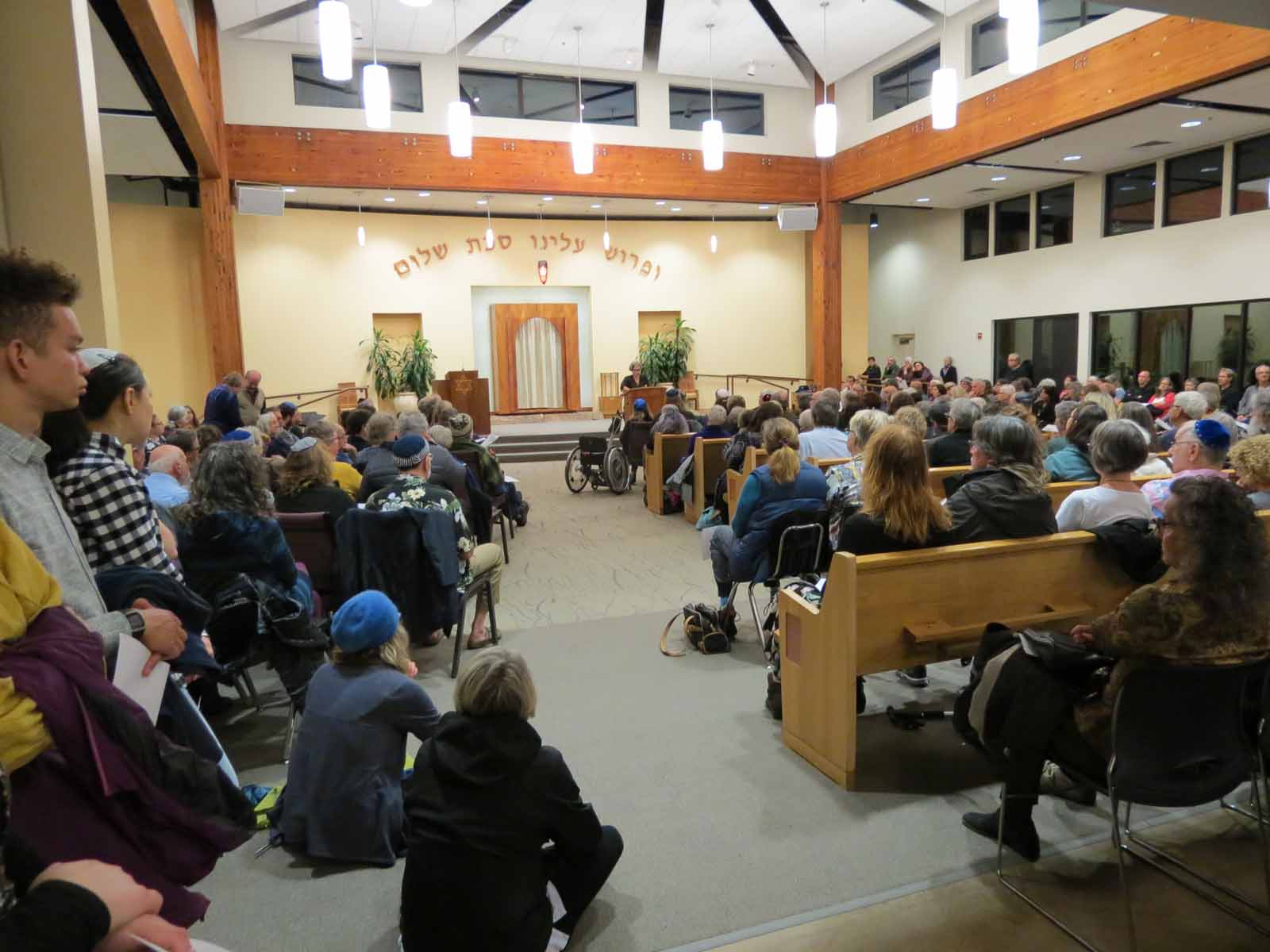 Stand Up and Speak Out against Hate.
★★★★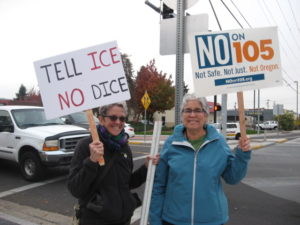 Thank you ALL for voting No! on Measure 105 to keep Oregon a Sanctuary state!  We couldn't have done it without your heart, compassion, and vote.
 ★★★★
August 14, 2018 – Six Clergy Arrested in Front of Portland ICE Offices https://twitter.com/twitter/statuses/1029435988500606976 Dear Colleagues in the General Portland area, Some of you may have seen on the news that six clergy were arrested in front of ICE offices this past Tuesday August 14, including me (and I've since received an outpouring of love and support from my congregation that is unprecedented and so encouraging). This action was organized by the Interfaith Movement for Immigrant Justice (IMIrJ) and I can't speak highly enough of the work they are doing and the fine leadership they have. Our social justice has been working with them for awhile now and I have grown to have such love and respect for my fellow Christian and Jewish clergy colleagues engaged in this work, as well as the support of the Sikh community. If you are interested in participating in future actions, and are even willing to risk arrest as we did on Tuesday, please let me know so I can put you in contact with IMIrJ organizers. Faithfully, Rev. Rick Davis UU Congregation of Salem Salem Statesman Journal Version Over my three plus decades in ministry, I have attended many social justice rallies, but on August 14 I took a step I've never taken along with five fellow members of the clergy. I engaged in an act of civil disobedience by ignoring the command of police officers from the Department of Homeland Security to cease blocking the entrance to Immigration and Customs Enforcement (ICE) in Portland. We were arrested and briefly detained and will go to our court hearing on Friday, Nov. 2. This action was organized by the Interfaith Movement for Immigrant Justice (IMMiRJ). IMIrJ has been calling for the release of 120 plus men from countries around the world who presented themselves to immigration officials seeking asylum in the U.S. who now find themselves unjustly detained and isolated in the Sheridan Correctional Facility because of the Trump administration's so called "zero tolerance" policy, which has also led to the unconscionable separation of parents and children who came here seeking asylum. Due to the careless and callous manner in which this was executed, some of them have lost contact and may never be reunited. During my arrest I observed my discomfort in opposing governmental authority and was humbly mindful of all those courageous protesters throughout history who have risked far more – such as Martin Luther King, Jr.  Days before our protest I found my spiritual grounding by re-reading his spiritual classic "Letter from a Birmingham Jail," which compellingly explains why nonviolent civil disobedience is sometimes necessary in the face of injustice. One line from King's letter particularly struck a chord: "Anyone who lives inside the United States can never be considered an outsider anywhere within its bounds." A few minutes before our arrest, I saw a family exiting ICE offices. Their sad and solemn faces told a story of hardship and heartbreak which pierced my heart and called to mind all the many millions of people in our country who are living under a virtual reign of fear and terror intentionally engineered by ICE, whose chilling, systematic machinations threaten to disrupt the family lives of millions of our sisters and brothers.  Under the current administration ICE is free to zealously, ruthlessly pursue all undocumented people, heedless of the horrendous consequences for so many. The alarming growth of this governmental agency of internal oppression bodes ill for the health of a free and open society. So when the invitation came from IMMiRJ to join other clergy in nonviolent resistance to governmental abuse of power I knew I had to accept because this was what love required of me – love for my neighbor.  And who is my neighbor? Centuries ago when Jesus was asked by a lawyer "who is my neighbor?" he replied with the parable of the Good Samaritan which unequivocally affirms that we're all neighbors. All of us. No exceptions. I invite those of you reading these words to ask yourself, "during these times of fear and oppression, what does love require of ME?" Rev. Rick Davis
---
ACTION Resources
PETITION:  Not Fair: Kids Alone in Court!
★★★★
How Do Refugees Get Vetted? Welcome to America: Activists Reunite Separated Immigrant Parents & Children (TIME) https://youtu.be/FubN813d8I0   Why I Resigned from the Department of Homeland Security
★★★★
Stay on top of displacement news around the world with The Refugee Brief.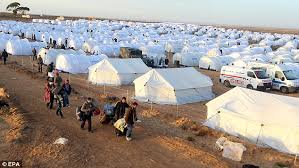 ★★★★
Advocate NOW! Resources from Refugee Council USA
★★★★
The Campsfield Monitor, the Campaign to close Campsfield and End All Immigration Detention (UK) CampsfieldMonitorNov2017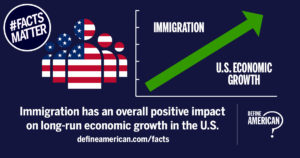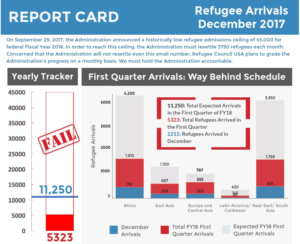 ---
Letters in Support of Refugees
---
 UUCE Projects
School Supply Kit Creates New Connections (Fall 2017)
---
 Book Resources
Nujeen: One Girl's Incredible Journey from War-Torn Syria by Nujeen Mustafa, Christina Lamb Nujeen Mustafa, a teenager born with cerebral palsy, whose harrowing journey from war-ravaged Syria to Germany in a wheelchair is a breathtaking tale of fortitude, grit, and hope that lends a face to the greatest humanitarian issue of our time, the Syrian refugee crisis.  For millions around the globe, sixteen-year-old Nujeen Mustafa embodies the best of the human spirit. Confined to a wheelchair because of her cerebral palsy and denied formal schooling in Syria because of her illness, Nujeen taught herself English by watching American soap operas. When her small town became the epicenter of the brutal fight between ISIS militants and US-backed Kurdish troops in 2014, she and her family were forced to flee.  (Excerpt from Goodreads.com)
Go, Went, Gone by Jenny Erpenbeck One of the great contemporary European writers takes on Europe's biggest issue.  Richard has spent his life as a university professor, immersed in the world of books and ideas, but now he is retired, his books remain in their packing boxes and he steps into the streets of his city, Berlin. Here, on Alexanderplatz, he discovers a new community — a tent city, established by African asylum seekers. Hesitantly, getting to know the new arrivals, Richard finds his life changing, as he begins to question his own sense of belonging in a city that once divided its citizens into them and us.  At once a passionate contribution to the debate on race, privilege and nationality and a beautifully written examination of an ageing man's quest to find meaning in his life, Go, Went, Gone showcases one of the great contemporary European writers at the height of her powers.  (Goodreads.com)
---
Video Resources
Local-to-Eugene Refugee's Stories
Read the stories of the "We are Neighbors" photography exhibit, which was first presented in 1996 by the Community Alliance of Lane County. Carter McKenzie, curator of the exhibit's current incarnation, conducted interviews with the immigrants that became the text for the exhibition. "This was a powerful, humbling process — without the tremendous generosity and courage of those individuals who agreed to share their stories during these very difficult times, the collection would not exist," she said. The photographic portraits of this exhibition are the work of local photographers: Mimi Nolledo, Paul Dix, Herb Everett, and Irwin Noparstak, who are passionate advocates for immigrant rights and who formed close connections with their eight subjects. Arun Toké and Bidyut Das Beatriz Robles Kieser Cardenas-Riumallo Family Erika Waechter Rosie Hernandez Thelma Barone Tom Barry Tomo Tsurumi
---
Hunted, Haunted, Stateless, and Scared: the Stories of Refugee Scientists Chasing Away the Shadows Our Terrifying Swim: Two Syrians' Journey through Dark Water to Greece Born under ISIS, the Children Struggling in Iraq (securing required documentation) Stranded by the Travel Ban: a Syrian' Family's American Dream Crushed Meet some of the Young Syrian Lives the IRC and Sesame Street will Change A Friendship Born in Dance
---
UNHCR: The UN Refugee Agency Detained Voices (UK) Freed Voices (UK) Freedom from Torture (UK) Informed Immigrant
---
Contact:
Connie Newman (541) 543-1685