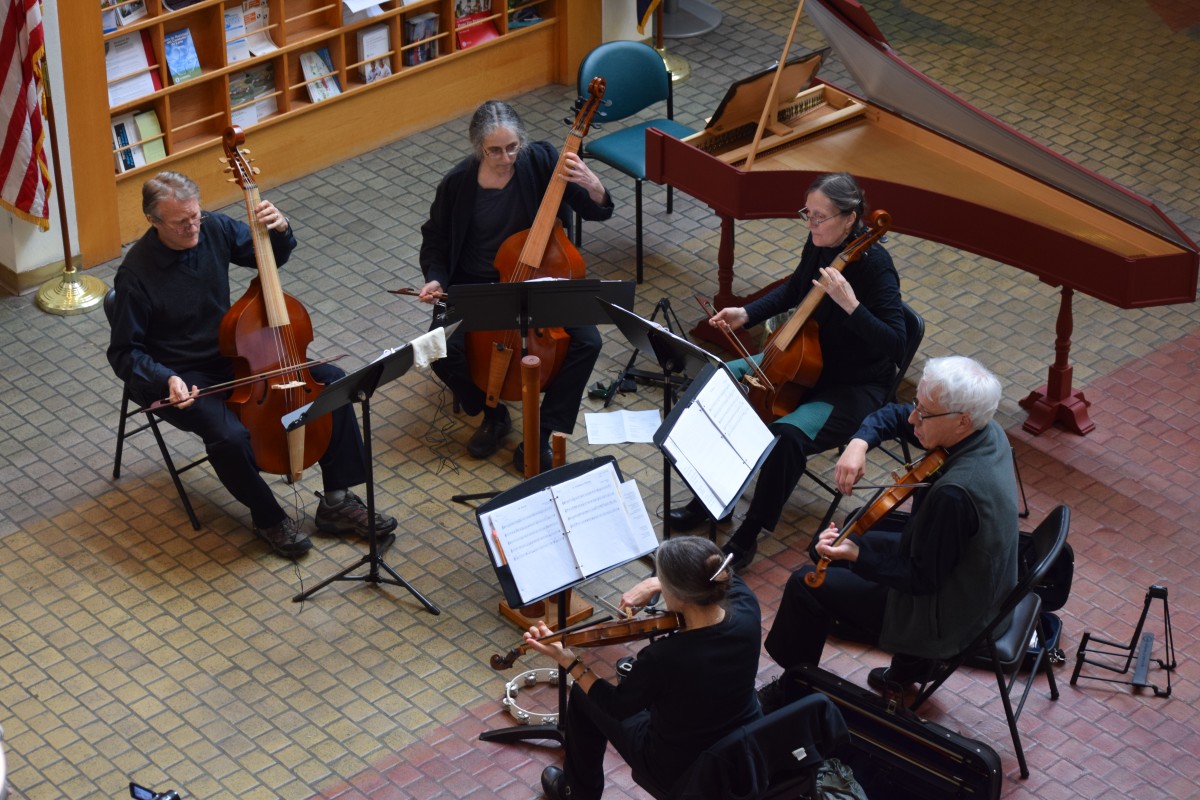 Byrdsong Consort's Spring 2016 "European Tour"
Saturday, May 7, 2016, 4 p.m., UUCE Chapel
Please join Byrdsong Consort for the final performance of their Spring 2016 concert program, featuring music from England, Scotland, Ireland, France, Italy and Germany from the 16th through 18th centuries.
The program will include works by Praetorius, Holborne, Playford, Goudimel, Thomas Simpson, Falconieri, Robert Tannahill, and Turlough O'Carolan, as well as arrangements of traditional tunes from the British Isles.
A $5 suggested donation will benefit UUCE's General Fund. Seating is limited.
Alice Barkan – bass viol, recorder
Michael Bardossi – violin
Julia Heydon – violin, recorder, voice
Elnora Sears – tenor viol, recorder, baroque flute
Tom Sears – harpsichord, viol, recorder