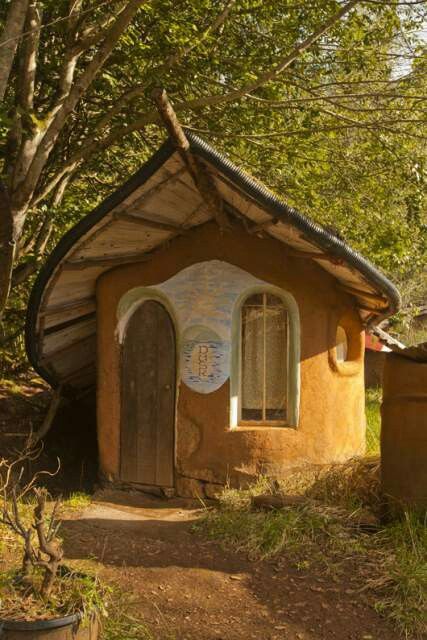 What's a Cob playhouse?
Cob is an ancient world building method utilizing soil, clay, sand, and straw to create sturdy walls that dry into a brick-hard material after placing the mix on the walls. The term "cob" refers to the balls of building material that are then passed along a chain of workers to the person adding on to the walls! Alternately called cob, cobb, and colm, cob building is found all over the world, from ancient Sumerian structures to old English and Welsh cottages. Some of the oldest known cob is still standing after several thousand years!
As a continuation of last summer's Building Community program, there will be multiple opportunities to help staff and volunteers outside in the playground build our cobb playhouse, a ball wall, a bubble volcano, and much more. Starting in June and continuing through August, the days and times are: Tuesdays (except July 4), 5pm-sundown; Fridays, 8am-noon; and Sundays, June 18 and onward, 8am-noon. We appreciate and welcome tools, gloves, ideas, creativity, and elbow grease. Katy Siepert, uucedre@uueugene.org, 541-686-2775×2.