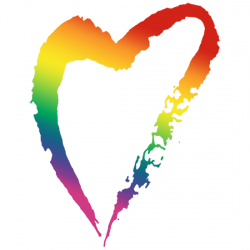 Beloved Community
For Easter, I quoted from the UU website, bethelove: The term "Beloved Community" was originally coined by [philosopher] Josiah Royce to describe a way of being in the world grounded not in disappointment but in possibility, For Royce, Beloved Community is a spiritual practice of loyalty – the radical idea that love is a more powerful force for change than fear….This is not a sentimentalized notion [but]…relatedness requiring courage, empathetic presence, and perseverance.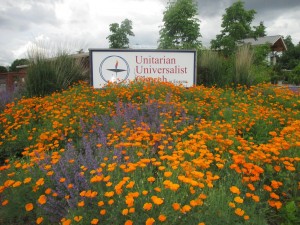 When we rise together as one community to support the precious memories of the past, the vibrant present and our vision for the future, we make the Beloved Community more real. The UUs writing bethelove recall to us that Dr. Marin Luther King, Jr. invoked the concept by speaking of "a willingness to go to any length to restore community". He urged "a type of love that can transform opponents into friends." We may feel that we are sorely tested to find contact with those creating ferments around us. However, we are called to transform ourselves by the power of love – "working intentionally and willfully or someone else's well-being." Each of us is needed. Come on Sundays, come to potlucks, come to the Journey to Belonging to begin or deepen your exploration. I will look for you. —  Rev. Sydney
April Focus – Where All Hands Are Held
April 10 – Holding Hands and Letting Go
Will celebrate generativity and generosity in our midst. The service will be held at table, as it was last ear, and will be followed immediately by CELEBRATION SUNDAY brunch. (Don't forget to RSVP at brunch@uueugene.org)
April 17 – Music Sunday
April 23 – Journey to Belonging
Saturday April 23, 9 – 12 and Sunday the 24th, after the service
April 24 – Hands Across the World
Will celebrate strengthening the web of connections among Unitarians and Universalists. Ministries Meeting April 24 at 4pm we will again meet to investigate the work of the church by delving into the UUCE Covenant as a whole group, and gathering at table as Ministries of Worship, Connecting, Stewardship, Administry and Outreach. We will begin with an update from the Board and end with a ritual of affirmation in the Chapel.