Our Music Program
Singing is a Joyful Art
Singing is a joyful art. It raises our spirit and allows us to touch deeper places within ourselves – hope, sorrow, compassion, and understanding. There are numerous studies proving the benefits singing makes to our health and to our ability to learn and recall information. This is wonderful in and of itself.
Moreover, singing toget
her creates community. Our effort to learn, to listen to others, to blend our voice into a seamless whole, even to breathe together creates a shared experience that brings people together. When we unite body, mind and heart to achieve a shared goal, it unites us.
At its best, singing can elevate us to a level of sensitivity where we experience a connection to something greater than ourselves. I'm hard pressed to find a more beneficial activity than singing.

"Thank you, choir members, for sharing your talent with all of us. Your dedication and hard work is an inspiration. I so enjoy working together with you. Thank you, also, to the members of the music committee. You are an active force behind the scenes helping to keep us organized and on track."
Music Staff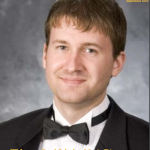 Brad Schultz, Music Director
Brad can be reached at uueuegenemusic@gmail.com or phone 541-686-2775 x4.
Susanne Zudegi Giordano is the accompanist for the Chamber Singers and Sanctuary Choir, and is our Sunday pianist. Susanne's music background includes an undergraduate 5-year major in concert performance on the pipe organ. Between 1971-75 she was the pianist for the Berry Singers of Berry College, as well as organist for St. Mary's Catholic Church, in Rome, Georgia. After 30 years away from performing music completely, she comes back to her musical heritage through UUCE.
Click here for a slide show about the new organ.