Truth Unfolds
In the coming weeks, children in the RE program will be practicing what it means to live in mixed age group communities – older children will be encouraged to help the younger children in the group, and learning by proximal development will be largely in play as children influence and encourage one another and as we all continue to learn about the Five Jagged Rocks of Unitarian Universalism.
One of the rocks is "truth unfolds" – the idea that the truth is not sealed and continues to unfold as we continue to learn, influenced and educated by our Six Sources – the religious traditions that have come before us as well as the deepening understanding and truths of science. This certainly holds true for me in my life. As soon as I think I know the score – that "this is the way it is going to be" – a new truth reveals itself and life shifts yet again.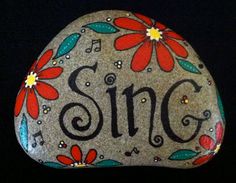 In RE last week, the children in RE sang a song that was the result of a collaborative effort by members of the RE Committee, the RE Assistant, and myself. The words are: "Love Transforms/ Truth Unfolds/ Now is the Time./ Sacred Souls/ We are One." I played my guitar.
My playing, and the voices of the children gathered in the room started out soft and tentative, then grew in strength and volume with each round of singing. This is the pattern for all new learning, I suppose. It doesn't feel quite right, yet, because we're still new at it. And with each new round of practice, we feel more and more confident in our abilities. It is my hope that by the end of this term, this song will be firmly embedded in the minds and hearts of everyone who sings it – that we riff on it, add new layers and harmonies, new guitar lines to accompany it… Truth continues to unfold, and while that unfolding may not always be the most comfortable, it can lead to deeper fun, deeper gratitude, and deeper grace.
What truths are unfolding in your own life?
What areas do you have opened for new growth?
What practices would you like to cultivate?
This is an excellent time to begin again in love.
Katy Siepert