A celebration
June moves us into the end of the full church year and into the lovely summer, with our Annual Meeting as the turning point.
It's a moment to celebrate the tremendous achievements in the life of UUCE, and to set the next wave in motion.  Our congregational polity gives us the sacred task of coming together as a community in support, vision and self- determination. As always, the Unitarian Universalist practice presents us with the (sometimes daunting) joys of embracing the wide range of humanness within and among ourselves as a covenantal whole.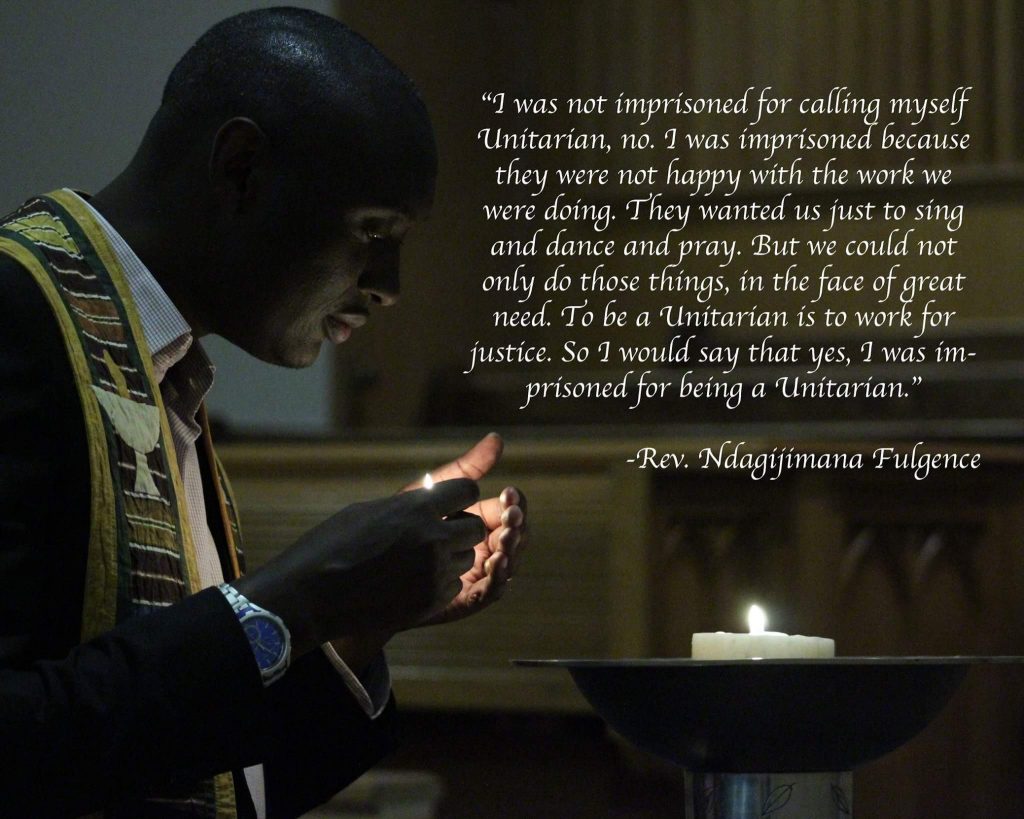 After all, we are held together not by creed or dogma but by covenant – the sacred promise to walk as a people of faith grounded in our principles. Scholars describe our efforts as "polarity management"- the decision to think in terms of "both/and."  We do open our gatherings with not only the chalice but also the flame. Some natural polarities in UU practice are:
The search for truth, which is both free and responsible
Spirituality which is both collective and individual
Morality as both justice and compassion
Mutual expectations as both comforting and challenging
So we will find ourselves, as Emerson invites, "submitting to the inconvenience" of opening wide our hearts and minds to tradition as well as innovation -individual as well as institutional priorities–management as well as leadership-partnerships among diverse people and interests–reaching in and reaching out.
For all who have taken leadership roles, for all who have taken supportive roles; emotionally, physically, financially, spiritually: my heartfelt thanks. May the gratitude of the ages be with as we go about the work of this faith.
Rev. Sydney