Nourish Others and Ourselves & Sustain the Earth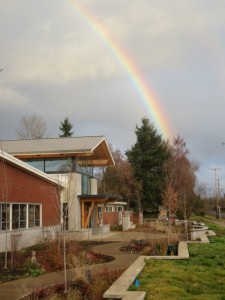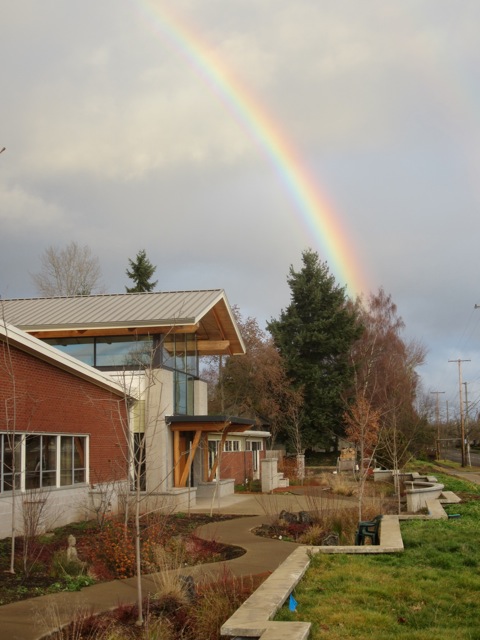 UUCE mission statement states that "Empowered by love, we transform ourselves and serve our world." The Earth EqUUity Food planning group has kept this front and center as we worked together to develop this church-wide justice project. We invite you on a learning journey with us – raising awareness, changing personal habits, making improvements in the operation of our church building, deepening our spiritual practice, increasing our connections, and making a difference in our community.
We continue to strive to connect social justice and environmental justice as it relates to food. We acknowledge that certain situations call for exceptions to the ideal.
To contact the EE Food group email  EEFood@uueugene.org.
Feed the Need!
Our inaugural project for Year Two is support of the city of Eugene's Community Court program.  This new program holds weekly Community Court aimed at reducing nuisance complaints and addressing quality of life offenses in the downtown area.  Anyone who is either cited into Community Court or who obtains a needs assessment is eligible to receive a free sack lunch.
UUCE has joined with the City of Eugene and other faith-based organizations to provide these lunches, each congregation providing 40 lunches on a once a month basis.  We are collaborating with Religious Education Spirit Jam to involve kids with this project.
This project engages all generations in our congregation, with enthusiastic participation during Spirit Jam. The kids are read a story related to food scarcity, then they decorate lunch bags and add chips, dessert, and bottled water. Adult volunteers and families bring donations of peanut butter, and other needed items. We've also had volunteers make sandwiches and deliver the lunches the second Friday of the month.
We are accepting specific food donations from the UUCE congregation. If you would like to donate or volunteer please email EEFood@uueugene.org.
Touchstone Tuesday Potluck Collaboration
Come join with us in bringing a healthy dish or two to share at the UUCE Touchstone Tuesday Potlucks (first Tuesday of each month). We create community together by sharing a meal and conversations. We also have the opportunity to participate in dishwashing or table clearing meditations.
Everyone is welcome whether they are able to contribute food or not. Please invite your friends with children.
Earth Day Plant Seeds & Starts Event
We organized an event to provide the plants, seeds, starts, soil, pots, and expertise to help church members grow their own flowers and food. A number of experienced gardener congregants were on hand to provide assistance and advice.
Year One Summary, Actions, and Activities
Year one of the Earth EqUUity Food project established a solid base connecting social justice and environmental justice in relationship to food. The entire UUCE congregation was invited to participate in activities and educational opportunities., both individually and in group settings. Our focus was on the topics of water, waste, ethical eating, and local food resources.
Below are the resources from the first year. You are invited to participate on your own.
Invitations for Ethical Eating and Local Food Resources Activities
Complete as many as you would like and are able! Families can do these together or individuals can do them alone.
Walk the Talk

Learn about local farmer's markets and Community Supported Agriculture at lanefood.org and explore their on-line "Locally Grown" guide. Have fun shopping at local farms and farmer's markets.
Buy "ugly food" (great food that is merely shaped differently, thereby usually wasted based upon cosmetic reasons).
Explore another option of shopping local food markets through an on-line service, LaneLocalFoods.com.
Attend "That's My Farmer".
Reduce the amount of animal products you eat. Whatever your eating habits are, if able, try making three additional meals per week plant-based.
Grow some of your own food. Whether it be an herb in your kitchen, something in a container outside, or huge productive beds, enjoy!
Add plants to your garden that are friendly pollinators for birds, bees, and butterflies. Get ideas at your local nurseries and multiple websites.
If eating out, try to choose restaurants that serve locally grown and organic foods and/or have an environmental or social justice component.
Purchase fair-trade coffee and chocolate. It's available at UUCE every Sunday.
Learning On Your Own
Spiritual Practices
"Spend time in the dirt"
Share food that you grew or cooked.
Express gratitude for not only the food you eat, but also to farmers who grow it.
Help prepare a meal.
Working Together
Volunteer for Food for Lane County with other members of UUCE on food rescue nights: Fourth Thursday of every month from 6:30 – 8:30pm.
Volunteer to work at the Youth Farm garden.
Sharing and Celebrating Together
Bring a healthy dish to share at Tuesday potlucks at UUCE, every first Tuesday starting at 5:30 pm. This is an opportunity to meet new friends and share a meal.
==========
Invitations for Water and Waste Activities
Complete as many as you would like and are able! Families can do these together or individuals can do them alone.
Walk the Talk: Practical ways to reduce your waste
Use reusable water bottles and other beverage containers.
Bring your own containers for leftovers at restaurants.
To reduce the amount of water used to produce your food, choose to eat beans, tofu, or other non-animal protein sources instead of animals/meat at two or more meals a week.
Time the length of your showers, and reduce the time by 20%.
Track how much food you waste during a week, and if there is any, reduce the amount the following week by purchasing less, planning, and dating leftovers in the fridge. Continue to track and reduce.
Learning On Your Own
Spiritual Practices
Thank the person who made your meal.
Express gratitude regarding something about your day or situation at the beginning of a meal.